Hey Y'all!
It has been such a busy week. I got the opportunity to travel for Chicago for work. Several of the people on my team traveled there as well and we got the opportunity to celebrate the successes of our last fiscal year that just ended. We were surrounded by several of our co workers around from around the country and truly left the meeting feeling a new kind of motivational high and determination for this new year. While it was a fun week, I was so thankful to get home play with the babes, sing "let it go" from frozen (if you follow me on instagram, go watch my story for reference on this one) and sleep in my own bed.
I keep saying this but I can't believe it's almost the end of July. I love this season and I love this chaos busy life we live but man sometimes I need to just hit the pause button. Now on to my favorite trend right now. If you were to ask any of my high-school friends they would tell you I was sucker for any and all leopard print, so the fact that it's back and trendier than ever. I'm kind of obsessed.
I wore this little number to a friends house warming party last weekend. It was the perfect weight for summer time heat in Alabama but also a perfect piece you can transition into the fall.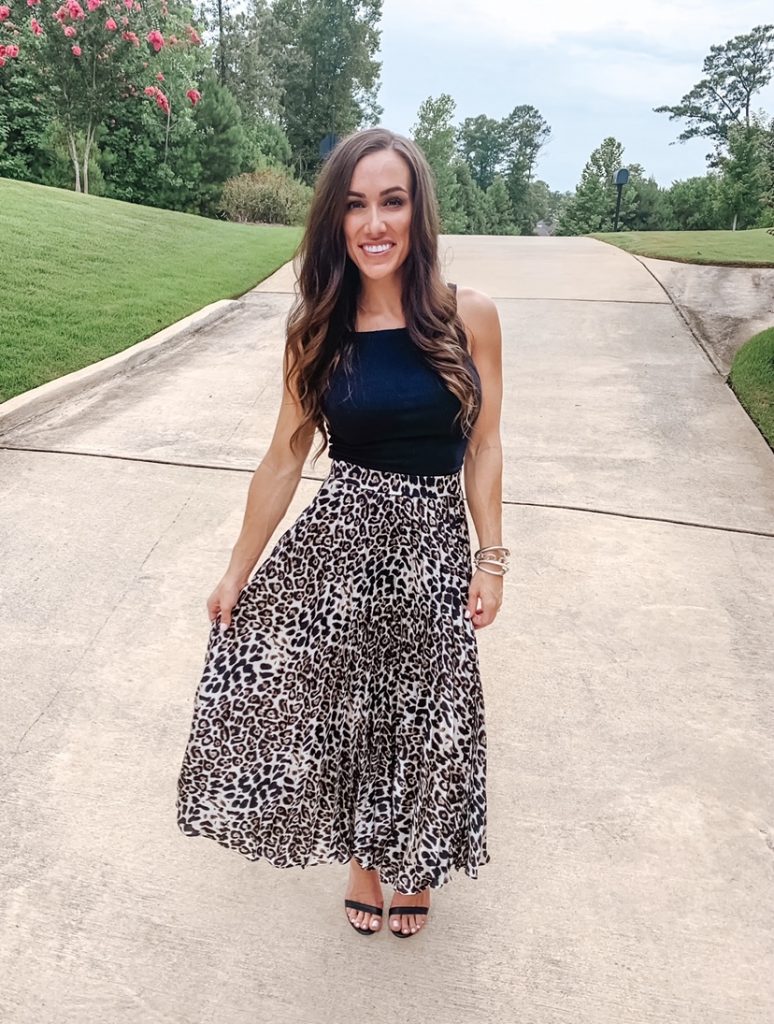 I've also linked several of my other recent leopard print finds. There are a ton out there but I narrowed it down to my top 10.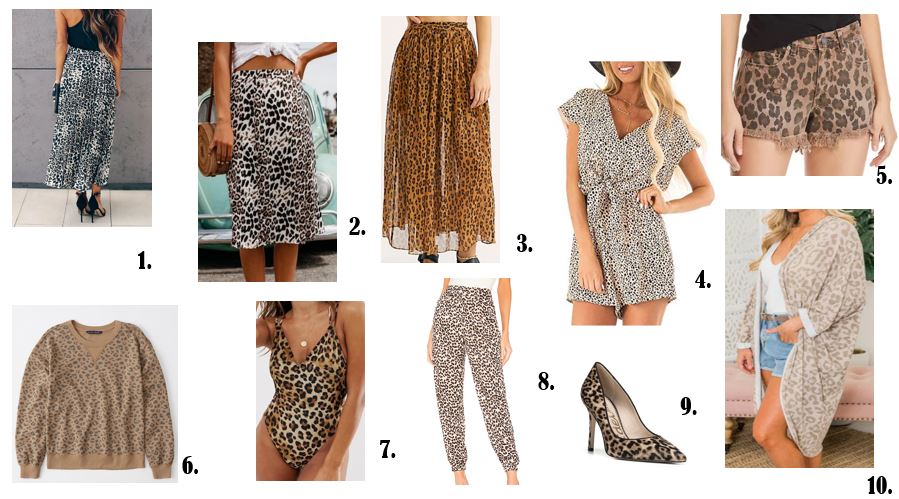 If you aren't into leopard print, just ignore this entire post but if you do. You're welcome!
Happy Sunday, thanks for reading along!
Xoxo, Lexie