Hey y'all,
I know it's been a little while but I took a short fast from social media. My church here in Birmingham does a 21 days of prayer and fasting, you can pick whatever you see fit. I picked social media because I wanted to try to truly disconnect and also, I felt it was needed. Fasting anything, mentally, physically or emotionally will challenge you and make you look at things from a different perspective. So I wanted to share a few things I discovered while fasting social media for 21 days.
You are happy and more content with yourself.
In the virtual reality of social media, it's very easy to compare your life with your colleagues, friends and celebrities and belittle yourself. We want to be like the other person, we like how their body looks, we love the things they have, life seems to be going forward for them while our life seems to be at a standstill. They have a dream job, an incredible wardrobe, adorable family and travel the world.
On social media, everyone posts their nicest pictures and best moments. It is highly unlikely that anyone is going to put their bad moments on display for all to see. (for example my closest right now, y'all will NOT being seeing me post that haha) If someone travels around the world during the holidays, there will probably be a picture of it on social media, but if their landlord should kick them out for not paying rent, they probably won't mention it online. So, why compare your life to the virtual life you see on social media and feel miserable? It's like comparing your worst moments with everyone else's best. We are ALL battling our own issues, trust me. Breaking up with social media made me look at life a little more clearly with a lot less comparison.
You will be more productive.
You will suddenly realize that a lot can be done instead of scrolling up and down on social media. Now with the iPhone's lovely new "screen time" update on Sunday's (insert eye roll every-time I get that notification). I realized just how much time I wasted on non-revenue generating, non-spiritual growing and non- physical improvement activities. Now listen, I'm a "to do list" type of girl, I love to check things off my list. Within the first 3 days I quickly realize the habits I had formed and had zero self awareness until I cut the cord.
You'll appreciate your relationships with family and friends.
Social media claims to be connecting you with your family and friends, but is it really? How often have you found yourself on social media while the real people around you go unnoticed? How often do you catch yourself scrolling up and down on social media instead of talking to the human next to you? Social media may claim to connect you with family and friends, but in reality it disconnects you from them. When I broke up with social media, I remembered what it was like to pick up the phone and call my friends. I didn't rely on social media to show me how they are doing based of the pictures they post, I actually called them. Crazy thought, I know.
You will learn to be still.
Okay, now for all you ADD/ ADHD friends out there I don't mean all of a sudden you're cured of this. I mean you'll learn how to just be in the moment, in this instant gratification driven world. And what that meant for me? I learned how to pray, how to talk to God and strengthen my relationship with the Lord. I learned how to give him the first 5 minutes of my day (as long as there wasn't a screaming child), before I checked email, before I checked social media.. I give it to him. It made me appreciate the down time and what it truly meant to turn my brain off.
Find new or rediscover things you love to do.
I love to cook, I think most of you know that about me. But freeing myself from constantly being connected, I was inspired and motivated more than I had been in a very long time. I'm not saying social media is keeping you away from what you love, I'm just saying that it allowed me to rediscover my love for something I've always loved!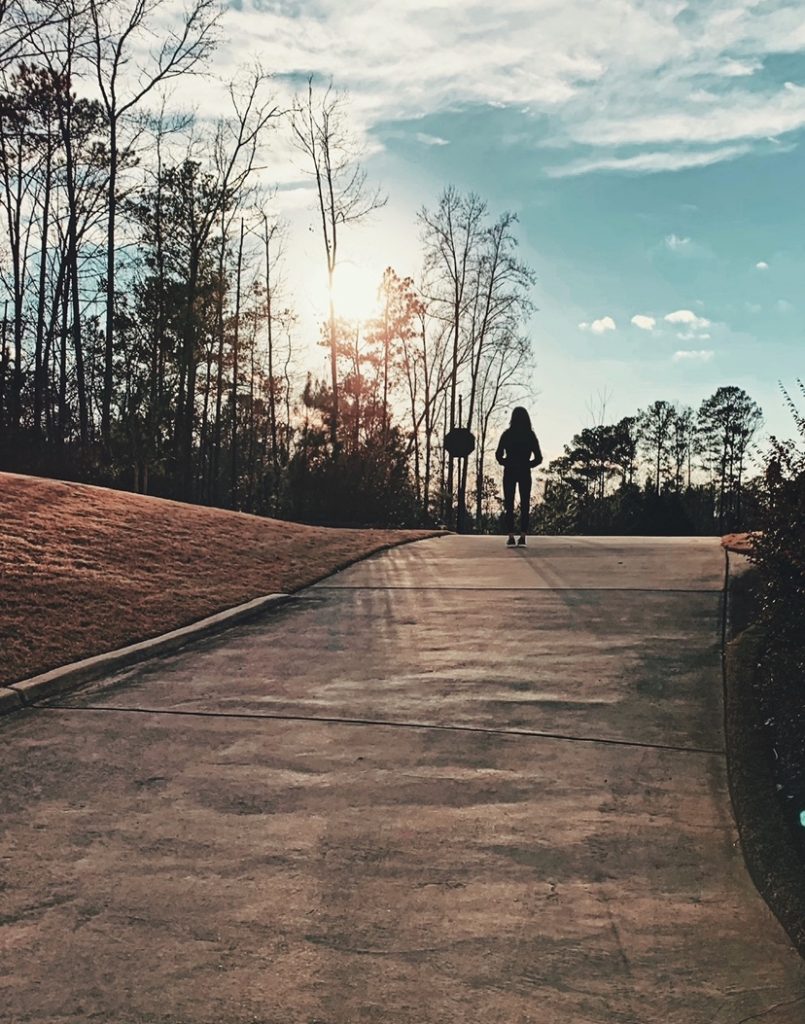 Now I'm not over here trying to preach by any means, I'm just saying if you've never done it. Give it a go. You'd be amazed at what you discover. And maybe you need to fast something else. Hopefully you'll look a things a little differently.
Until next time!
Xoxo,
Lexie