Happy Sunday y'all!
It's officially fall here in the south and I'm loving every minute of it. From the warm comfort food, football, fire and red wine. If you have followed me for awhile now you know I love to eat but I also love to stay bite sized (see what I did there?). It's a daily struggle.. I mean compromise. My favorite thing to do is take my favorite meals and make them healthier. I'm sure you all have seen a huge spike in spaghetti squash/ zucchini/ carrots/ beet noodles and cauliflower rice in your local grocery store and even restaurants. So why is the new trend all these "carb replacements"? To put it simply, it's healthier for you. You're replacing a starchy carb with a high fiber, low calorie replacement. You can still put the meat, sauce and cheese of your choice. I've been eating spaghetti squash for years that I don't even miss the noodles, I know I'm kind of weird.
Any who, before I share this recipe I wanted to share a game changing two ingredient chicken recipe that you will thank me forever for sharing. I make this chicken atleast once a week. All you need is 1-1.5lb's of chicken breast/ tenderloins and one package of Frontera Enchilada Sauce. You can find it at most grocery stores in the taco section. Add raw chicken and entire packet to crockpot and cook on low for 6-8 hours, it will shred easily, full of flavor and easy to use in any recipe or eat by itself.
So let's talk about this recipe. I put up a poll on instagram and over 400 people requested this recipe. It's super easy, only a handful of ingredients and it reheats well the next day for left overs!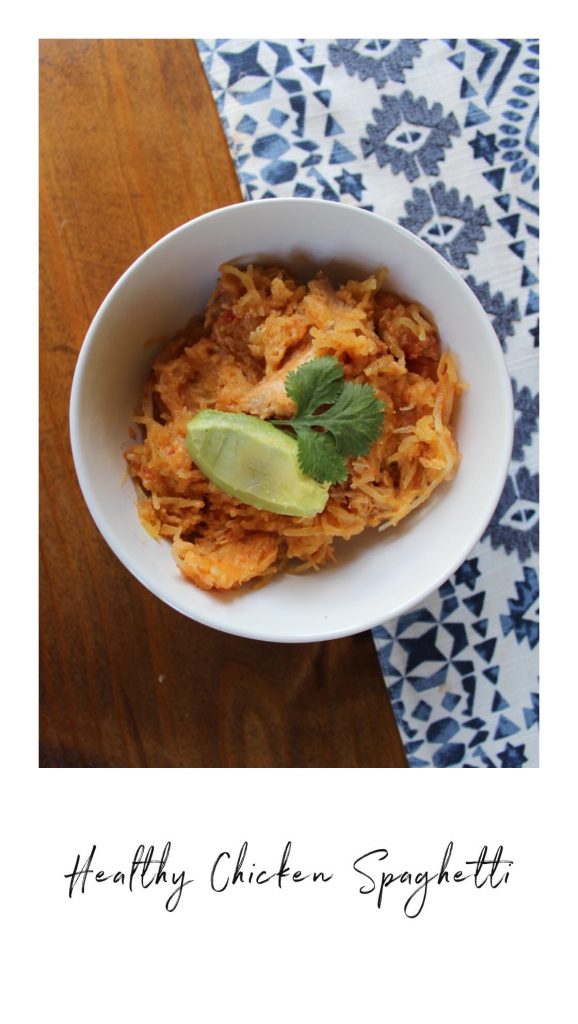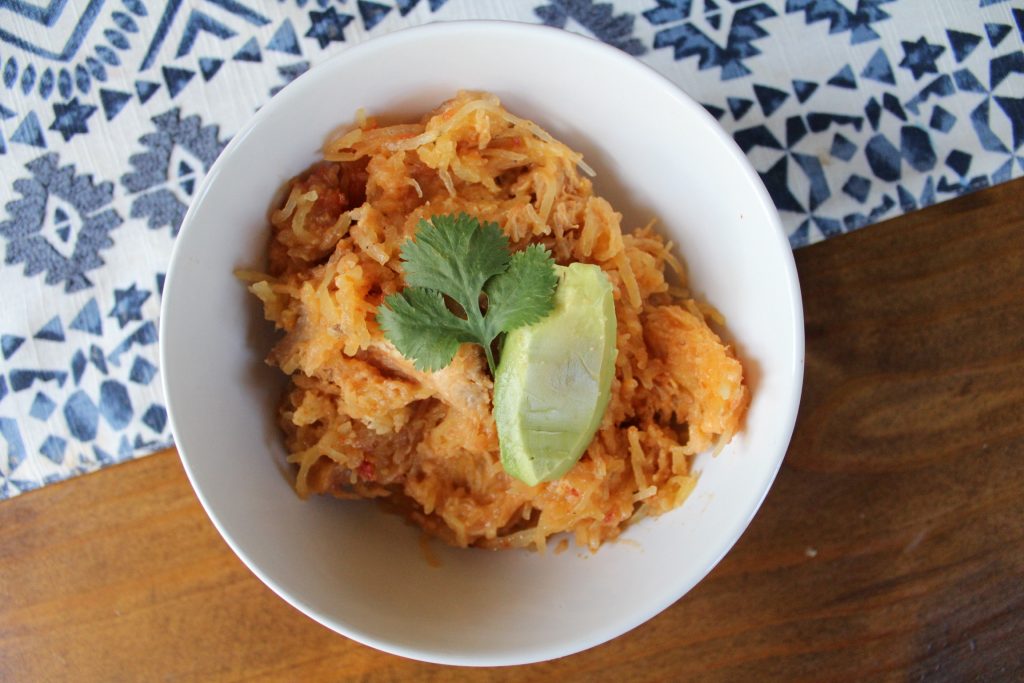 Healthy Chicken Spaghetti
2018-10-21 20:47:19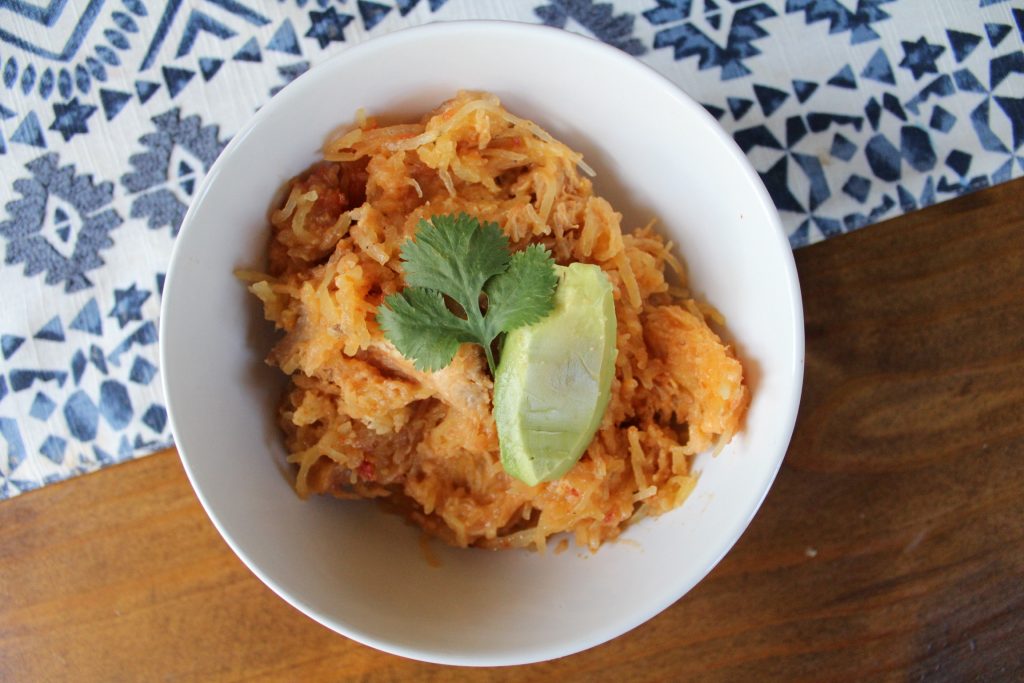 Serves 6
Ingredients
1 Spaghetti Squash (cooked and "noodled")
8oz of fresh salsa
1lb of shredded chicken
3/4 cup of shredded cheddar cheese
** Avocado and cilantro for garnish
Instructions
After the spaghetti squash is cooked, put in a large skillet with 2 tbsp of avocado oil (can use olive if you want). Sauté for 5 minutes. Then combine remaining ingredients. Let cheese melt for 5 minutes on low heat. Serve immediately. Add avocado and cilantro for garnish.
Notes
Calories: 220
Fat: 8g
Carbs: 11g
Sugar: 3g
Fiber: 2g
Protein: 27g
Bite Sized Texan http://www.thebitesizedtexan.com/
Thanks for reading along! Until next time!
Xoxo,
Lexie